How to Help

There are so many ways!
1. Help us foster dogs. It's easy and fun! For more information on this, go to the Foster Care page.
2. Got something you can donate? If you have time, you can help! Click on the Volunteer Opportunities page. If you have some extra money, if you have "stuff", if you have skills, or if you've just have a little enthusiasm, we need you! Go to our Donations page.
3. Want to join us? It's easy! Go to our Membership page and see all the benefits of becoming part of our team!
4. Consider giving to our Pro Greyhound Fund. All donations to this fund goes to surgery and rehab greyhounds that retire due to broken legs. This is such an important fund because we can't take injured dogs unless the funds are there to pay for expensive treatment they need.
We can always use another hand. Consider helping us out!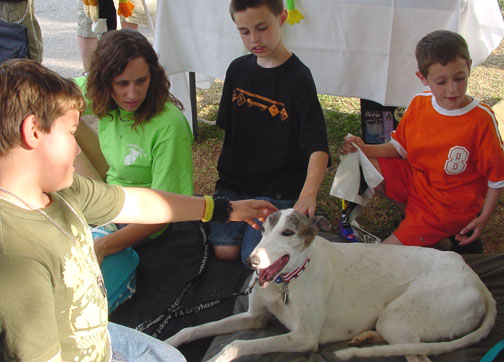 ---