Adoption
Steps to adopting a retired racing greyhound from Greyhound Crossroads in SC, NC and GA.

Checkout this video about adopting a greyhound!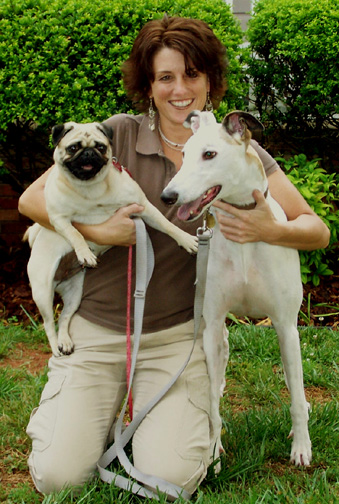 Our adoption process:
Make Sure A Greyhound Is The Right Breed For You:

Greyhounds are very unique and not like other breeds you may have owned in the past. We don't want to get a dog returned because it doesn't suit your lifestyle or isn't what you expected. Please read through the articles on our website under the heading "Adoption" and ones that apply to you under "Information". Also check out our Links page for more articles to read about the breed.
Application:
Fill out our application to give us info we need to help you find the right greyhound.
Visit:
An adoption rep will get in touch with you within a few days about scheduling a visit with you to answer your questions. If an adoption rep lives in your area we like to do the visit in your home so we can point out any potential hazards to a greyhound when we are there. We would like to meet with all family members if possible so that everyone gets the same information. We also like to meet your current pets to get an idea of their personality.

Meeting a greyhound:

When the application and visit have been finished you can officially get in line to meet and adopt a dog. Adoptions are done first come first served. Dogs move fast and we currently have a waiting list of adopters. New greyhounds come in about every 2 weeks. Since people are waiting to adopt, we absolutely can not hold dogs!! Please make every effort to come meet your dog within a few days, when you are contacted about a possible match. Be ready to drive a distance to whatever area the dog is fostered. Our foster homes drive long distances to pick up each foster and get them to vet appointments, and do it on a weekly basis with every foster. We don't ask foster homes to deliver dogs or meet adopters half way for this reason. You should have all your dog supplies ready when you come to meet a dog. Be ready to take your dog home that day if everyone feels it is a good match. Only come to meet dogs when you are actually ready to adopt. With a waiting list, we can not hold a dog until you get back from a vacation or until things are more convenient. Please be respectful of our foster homes and cancel if something comes up and you are unable to keep your appointment.

Adoption:

Please wait to meet dogs and decide on one until you are actually READY to adopt! We cannot hold a dog you want until you buy supplies or get back from a vacation. When you adopt your dog (usually the day you meet the dog) you will be asked to sign an adoption contract and make a $325 adoption donation. The adoption donation goes to help us pay for any vetting your greyhound required. In most cases spay or neuter, dental, shots, heartworm, heartworm preventative and wormer. Your greyhound will come with its vet records, rabies tag, greyhound crossroads ID tag, and its kennel muzzle. You will need to provide or buy a properly fitting martingale collar for your greyhound and a leash. Our adoption reps stock martingale collar and leash sets for $15 for your convenience.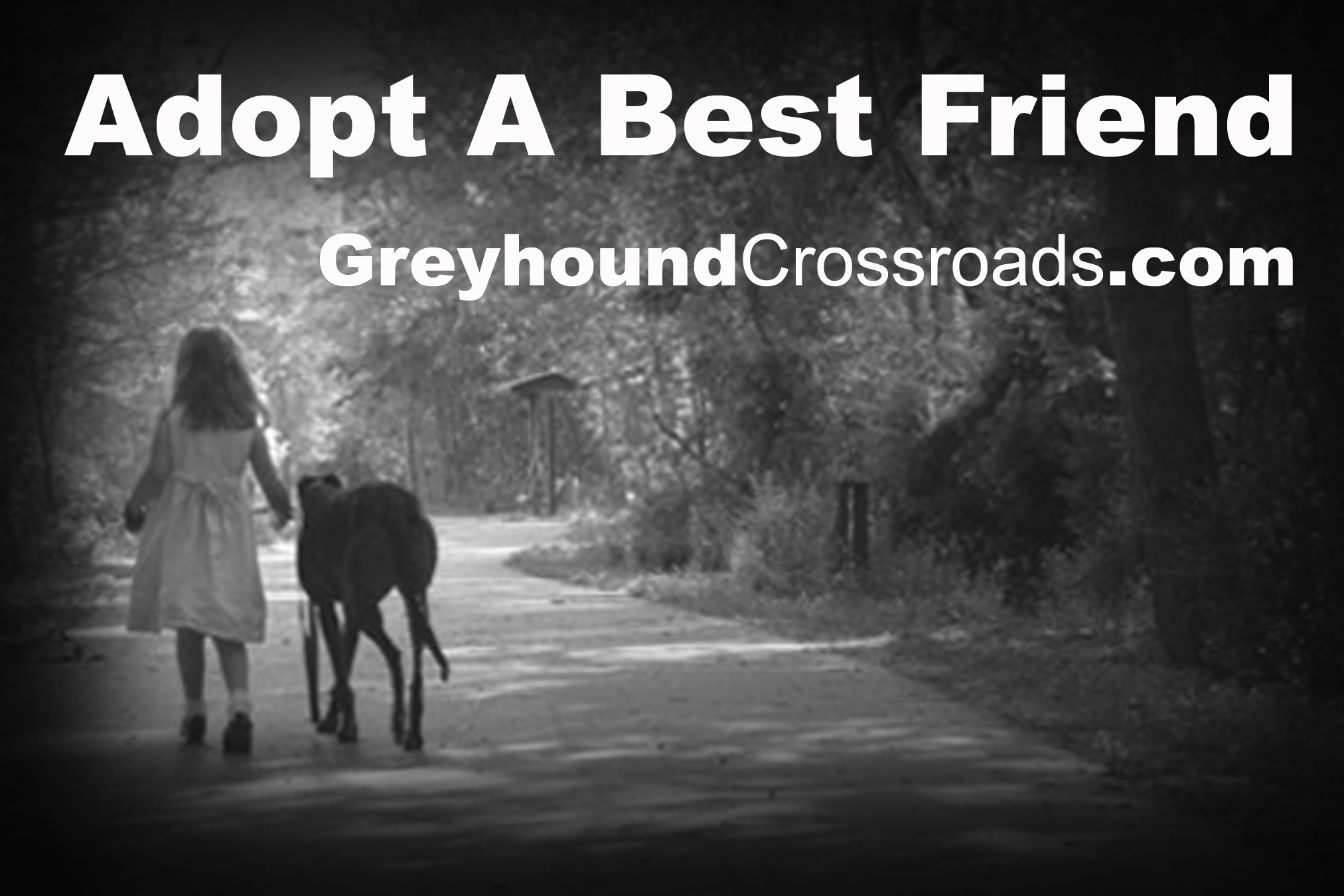 ---