Adoption Application
So you've done all your homework, you've looked over our site and you're ready to start the process! Now just fill out our Application Form and submit it to us! Attach your completed form and email it to Laura Bryce
MOBILE DEVICE users-- choose "open in Documents" at the top right corner when accessing this file. If you are using a table or mobile device and have difficulty opening the application, please do one of two things. Either A) move to a laptop or computer to submit the application, or B) email Laura Bryce and ask that she send you the form in an email.
Be sure to check your spam filter regularly after you turn in your application. Our volunteers will usually contact you by email. If you do not get an email it is likely to be in your spam filter. If you aren't contacted within a few days PLEASE contact us again to be sure your application arrived.
Remember that we CAN NOT hold dogs because of our limited number of foster homes. Please apply to adopt when you are actually ready to adopt! Adoptions are first come first served based on when you complete the approval process - application approved and home visit by one of our adoption reps. The faster these can be arranged the more likely you are to get the dog you are interested in.
Being willing to drive to meet a greyhound in another area gives you more dogs to choose from! Our volunteers have already transported the dogs from the tracks in other states, transported the dogs to and from their vetting and have put a lot of time into fostering them. For this reason, we don't ask our foster homes to drive their fosters long distances to meet potential adopters. We hope adopters will be willing do the driving to meet their own dog or wait for a suitable dog to arrive in their area.
Finally, if you do not have cats or small animals please consider adopting one of our higher prey drive dogs that can't live with small animals. These always take longer to adopt out because there are fewer homes that can take them. They may go for months before the first person asks to meet them. These dogs are usually happy, friendly and very interactive and loving toward people and make amazing pets.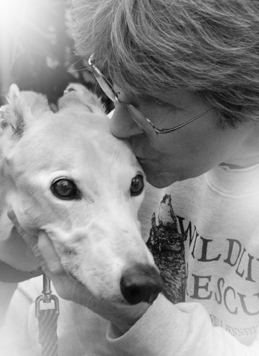 ---